How Meatiful is The Perfect Handy Alternative to Raw Feeding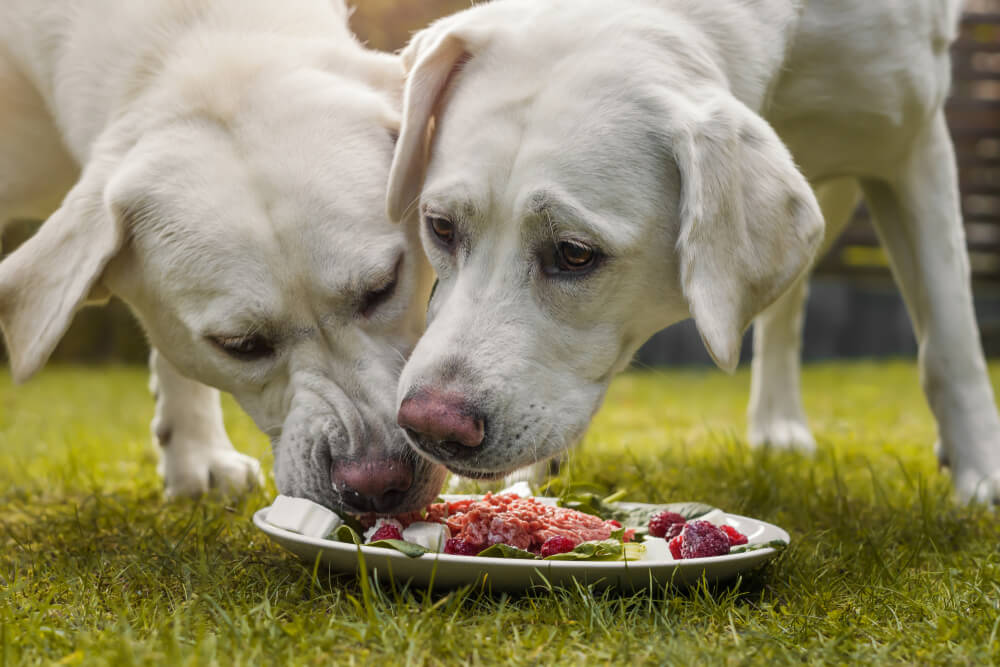 As dog owners, it's natural that we would want to keep our furry friends in the best shape possible. That's why your dog's diet is one of the most important things to consider when deciding how best to keep your dog healthy and happy. Over the last decade, many people have been turning to a raw-food based diet, due to the belief it is a more natural diet for dogs.
But while there are benefits to raw feeding, it can also be tricky trying to stick to raw as a diet for your dog, especially while travelling. Luckily, if you're looking for a healthy, nutritional meat diet for your canine companion, our sausages are just the thing for you. Meatiful is perfect for giving your dog all their nutritional needs in a handy sausage format. Here are just a few ways our yummy Meatiful sausages make for the perfect raw alternative…
A Full Balanced Meal
A big concern any dog owner has over their pet's diet is if they're regularly eating the right mix of foods and nutrients they need. That's why our sausages are specially made to provide your hungry hound with all the yummy goodness they need. Like the meat/fruit/veg found in meals and diet plans from raw foods, Meatiful sausages contain 80% of the single source meat variety mixed with 4% carbohydrates and 4% vegetables. From this, you'll be able to please your dog's nutritional needs every mealtime.
Easy to Take On Your Summer Holiday
If you're feeding your dog a raw food diet and planning on taking them away on a long trip, there are a few things you'll need to bring along with you. There's all the meat, and veg, you'll need to pack and bring out with you on your days out, which can become a hassle if you're planning a full day of activities. Luckily, our Meatiful sausages come in simple packaging that makes it easy to place in a carry bag everywhere you go. Even better, Meatiful can be kept at ambient temperature. That means our sausages can be stored in a cupboard, kept in a bag while you're out-and-about, and only need storing in a fridge after being opened. And as they're packed full of added vitamins and minerals to ensure your pooch is getting everything he needs, there won't be any need for you to bring any supplements.
High-Quality Ingredients Cooked to Perfection
One of the biggest arguments for feeding raw foods is that you have full control over which foods and ingredients you're feeding your dog. This means that you can feed your dog with locally sourced foods you have bought yourself. That's why Meatiful Sausages are made from start to finish in the UK and contain only the finest of high-quality ingredients to give your canine companion a taste of British goodness. And to ensure they're as yummy and nutritious as possible, our sausages are carefully steam cooked and only go through one cooking process. This means that our sausages lose less vitamins and minerals in only one cooking process than they would if boiled.