New Year's Resolutions; get you and your dog on track in 2021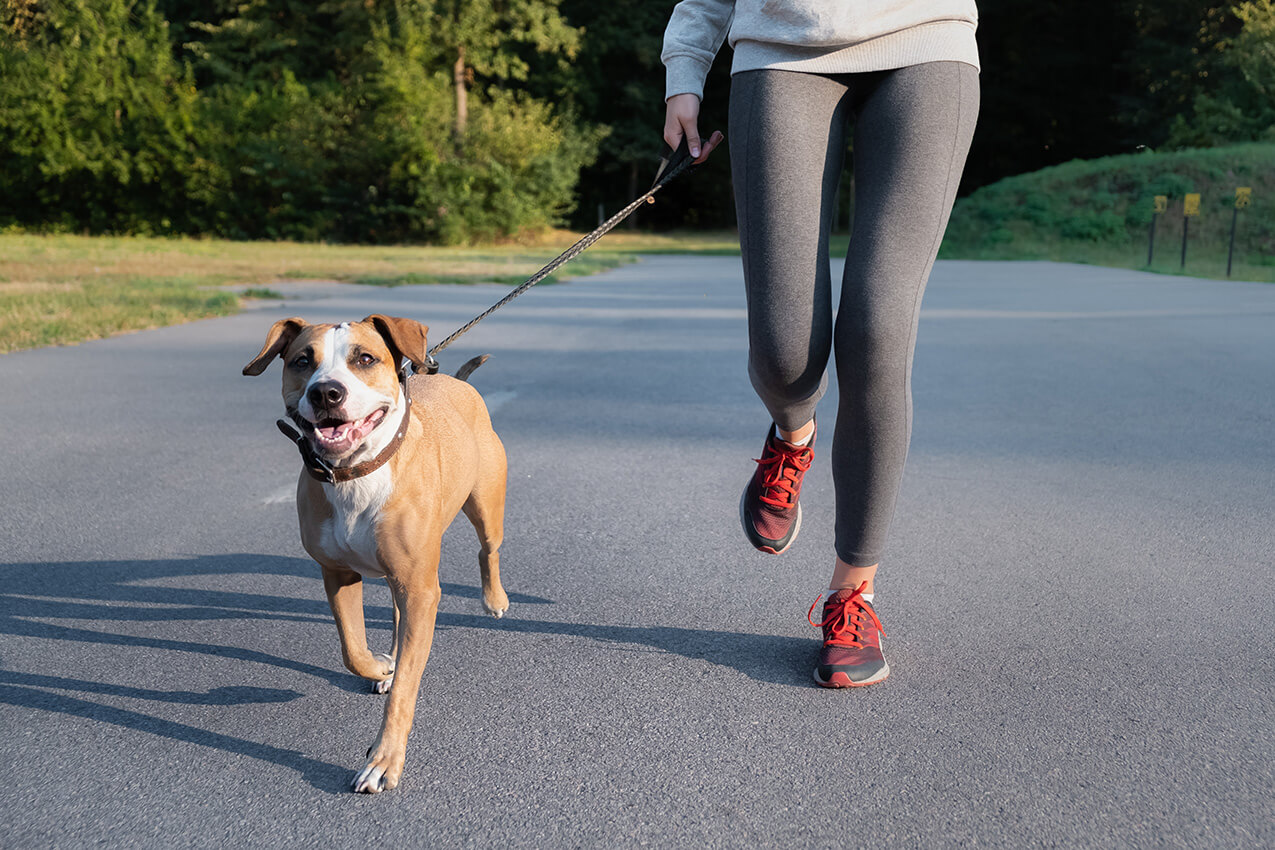 There's no doubt that many of us will be pleased to see the back of 2020. With the promise of a new year, there's no better time to make some new year's resolutions for both you and your dog. Here at Meatiful, we give you the low-down on how to make 2021 the best year yet for you and your pooch.
Mind
Both canine and human brains need a bit of TLC. There are many games you can play with your dog that will stimulate their brains and help brush away the cobwebs. Get your year off to a good start by purchasing a couple of dog puzzles online and take the time to sit down with your dog and complete them.
You can also teach your dog to find fun in simple household chores, such as teaching them how to put their toys away or fetch items for you. Your dog will get a thrill out of completing these tasks and benefit from processing new information in their mind. Dogs can be trained at any age (as long as you have the patience!) and this learning will help keep your pooch's mind sharp.
Body
There's nothing like a bit of exercise to uplift the spirits. Yes, we're still in the midst of global pandemic, but that's all the more reason to get out and about with your dog and start training those muscles.
If you enjoy jogging, you may just find that your dog enjoys it too! You can buy special running belts that attach around your waist and to your dog's collar, so you don't need to worry about your dog pulling you along by your arm.
When the weather is bad, why not try a bit of living room yoga? Your dog will certainly enjoy the peaceful music and you can help them get involved by training them to mimic some simple poses. They don't call it the downward facing dog position for nothing!
Spirit
A bit of positivity in your life can make a huge difference to your frame of mind. A change in your way of thinking is good for the spirit and it's good for your dog's spirit too! Dog's are highly intuitive animals and can sense when their beloved owners are feeling sad or stressed.
Getting in touch with your true-self and taking the time to practice mindfulness techniques will ultimately lead to a stronger and healthier you. Your dog will feed off this positive energy, setting you off on the right track to face whatever comes our way this year.
Most importantly, a bit of love is good for the spirit so no matter what's going on in your life, always be sure to give your pooch the time and affection they deserve. Even if this is just a cuddle on the sofa in the evening! We're willing to bet your dog will appreciate it just the same.
Nourishment
We all know that the food we put into our bodies can have a massive impact on our health (still doesn't stop those sneaky visits to KFC, but hey-ho). Eating a varied diet that's rich in vitamins and minerals can make a huge difference to not only how we feel on the inside, but on the outside too. The exact same goes for dogs. Canines need a diet that's rich in protein and vegetables, whilst maintaining the correct balance of carbohydrates and fats. That's why it's no surprise that Meatiful sausages have been flying off the shelves since they first became available to the nation's pets.
Make the right decision for you and your dog and choose sustenance that will promote your health in the long term. Trust us, you won't regret it.
Do you have any New Year's Resolutions for 2021? Connect with us on social media and tell us about the changes you're making.