Things To Keep In Mind For Your Dog This Autumn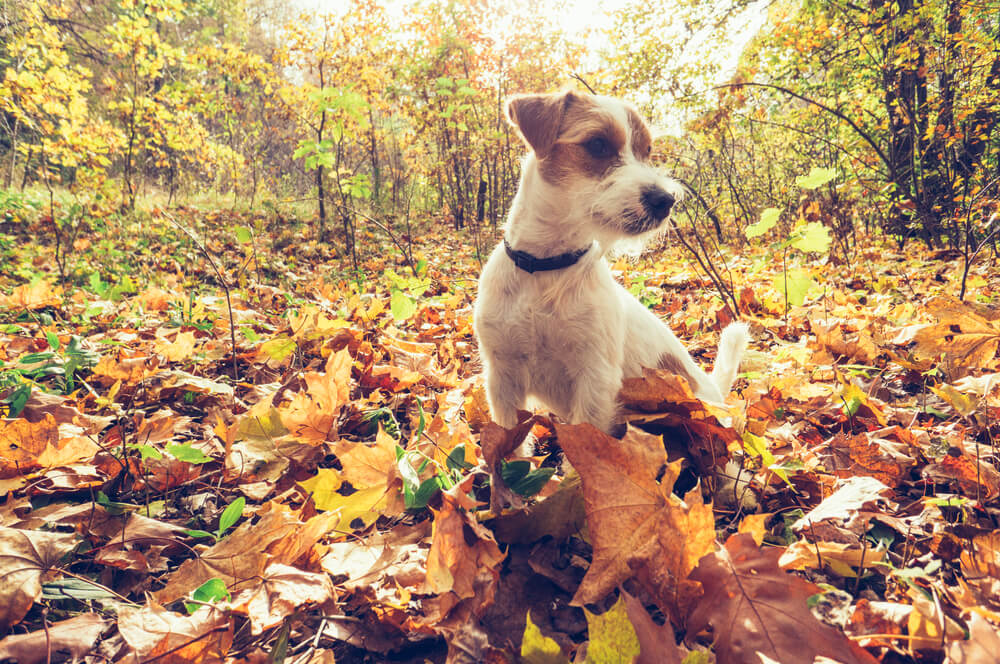 Autumn time means it's time for brisk winds, colourful foliage, and seasonal festivities like Halloween and Bonfire Night. It's also a great time to get out in the open with your furry friend and enjoy the sights. After all, there's nothing more fun for your dog than rolling through the crispy autumn leaves and running wild in the ever-changing landscapes. However, there are a few health concerns that come with the change in season, so we've put together a few things you should keep in mind for your dog this autumn.
Be aware of ticks and fleas
Ticks and fleas are predominantly thought to be at their peak in summer when the outside weather is at its warmest. However, autumn can see just as many ticks as homes are putting up the central heating. That's why you must regularly take steps to ensure that your dog is protected from the risk of catching ticks or fleas. This includes eliminating any environments favoured by ticks, such as leaf and garden litter, continually using tick control and repellent products. You should also regularly check your dog for ticks and fleas, especially after you've been outside enjoying the autumn weather.
Be wary of rat poison
You're not the only creature who sticks to the comfort of home when the weather gets colder. As the weather outside gets cooler, rats and mice will be looking for places that are warm and secure, and given the chance, your home could be one of those places. So while you will be taking steps to ensure there aren't any rodents sneaking their way into your house, you should also be mindful of any repellents that could affect your dog. Many rat poisons are extremely dangerous for dogs to ingest, so make sure that if you are putting any repellents down in your home, your dog can't get to them. This can be done by using baby gates to close the area off from your dog, or by leaving rooms with rat repellent in them locked shut. Alternatively, you can choose to use more humane rat traps to handle any rodent problems you could have. Take a look here to see how you can handle any rats or mice in your house in a friendlier manner.
Be careful of mushrooms on your walk
In some regions of the country, the autumn season is just as wet as the winter and springtime. After all, Northern England is well known for its consistently rainy weather. In areas like these, mushrooms will be growing in several areas, and while not all of them are toxic, many can be poisonous to dogs. That's why you should remain vigilant of your dog going near mushrooms on your walks.
Be aware of chocolate and sweets
With Halloween and Bonfire Night around the corner, there's going to be a lot of yummy treats around the house. And while you'll enjoy the excuse to tuck into some sweets and chocolate, your furry friend should be kept well away. As is well known, chocolate is extremely toxic to dogs. Sweets are also dangerous, as they include many flavourings and ingredients that can be poisonous. So if you've got some tasty confectionary in the house ready for trick-or-treaters, make sure it is far out of reach from your dog. On the plus side, if you're looking to give your dog a seasonal treat, you can make great use of your leftover pumpkin. Raw and cooked pumpkin pieces and pumpkin seeds are delicious and healthy treats that will help them get into the festive spirit in moderation.