What is hypoallergenic dog food?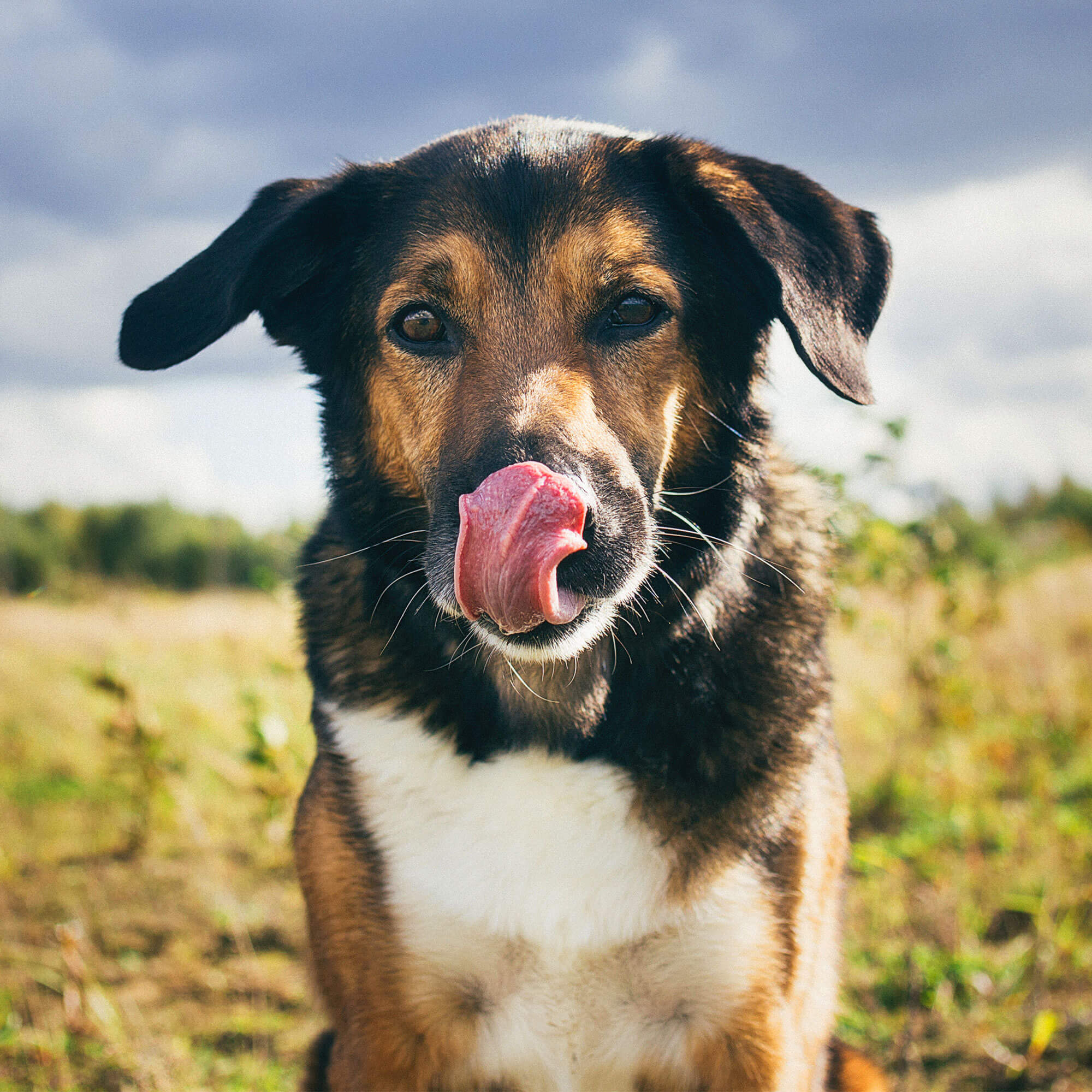 Allergies can be a real pain for anyone, but even more so for our furry friends who can't tell us what's wrong. As a dog owner all we want is for our dogs to be happy and healthy so If your dog's scratching like crazy, has an upset tummy or their coat seems to be in poor condition then it's a great idea to try a hypoallergenic dog food.
Hypo refers to things that are low, reduced or below normal. So, when we read the word hypo-allergenic on dog food it means that the food is less likely to trigger an allergic reaction. This is because it contains fewer or none of the common ingredients that our pets can react to.
Why is this important?
Hypoallergenic dog food is created for pooches that experience food-related allergies causing them to feel ill and down. Lamb, dairy, chicken, and soy are just a few of the ingredients that our dogs are commonly allergic to. Hypoallergenic dog food such as Meatiful has been designed to reduce or minimise the possibility of an allergic response, by containing few or no potentially irritating ingredients. If your dog is sick, has diarrhoea, an irritated/patchy coat or persistent ear problems, then it's important to consider a hypoallergenic diet to rule out any allergies.
What to look out for when choosing a food for your dog?
When considering the best food for your dog, you should think about what dogs would eat in the wild. It is better to keep things natural and nutritious.
A good dog food should contain no added colours, flavours, or preservatives as these can be harmful to your dog's health. You should also consider dog foods that are high in natural sources of protein. It is important, however, to slowly introduce a new diet.
Often in wet dog foods, manufacturers use mixed low-quality meat sources to help reduce the overall cost or to try and increase the palatability. This can be a problem if your dog suffers from specific meat allergies, as it can be challenging to identify what protein is used in mixed meat products.
Turn your poorly pooch into a hungry hound!
Here at Meatiful we pride ourselves on supplying healthy pet food that dogs adore. Whatever variety you decide on, your pooch is sure to love our single protein sausages. They are much easier to digest than mixed meat products and can be used as an elimination diet to help diagnose potential food allergies due to the high-quality ingredients. Made with no artificial colours, flavours, or preservative, our food contains all the essential vitamins that your dog needs. Our Meatiful Sausages will turn your poorly pooch into a hungry hound in no time!